A Solution for LED Lighting - Flexible LED Light Sheets .
HYM Lighting as a professional manufacturer of LED Strip Lighting more than 10 years. There are different kind of LED Lighting for Lighting project. We can make a solution according to your request.
HYM Lighting  Single Color Flexible LED Light Sheets are the perfect solution for a wide variety of lighting applications including; retail signage, back-lighting, and other decorative lighting for holidays, trade shows, and exhibitions. These versatile flexible LED light sheets can be cut in any direction along the cut lines, allowing you to cut pieces to the length or shape that you need. They are available in Soft White, Warm White, Neutral White, and DayWhite. Of course, we have RGBCW Flexible LED Light  Sheet , Double color Flexible LED Light  Sheet, RGB Flexible LED Light  Sheet etc.  Fit for your differenct project.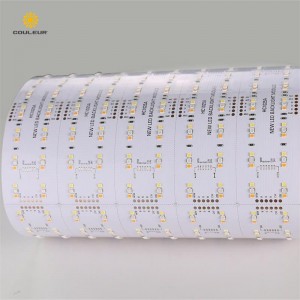 ---
Post time: Dec-22-2021